We are pleased to announce that
ISER
and
Kansai Macroeconomics Workshop
will co-host
Prof. David Weil's Public Lecture
as follows:
Time & Date:
16:00-17:30, Friday, October 21, 2022
Talk title:
Climate Change, Population Growth, and Population Pressure
(Paper)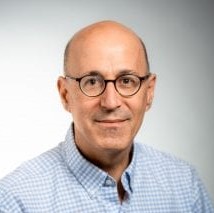 Speaker:
David N. Weil
James and Merryl Tisch Professor of Economics at Brown University,
Director of the James M. and Cathleen D. Stone Wealth and Income Inequality Project at Brown,
and Research associate of the National Bureau of Economic Research
The
registration has been closed
as the number of applicants has reached the room capacity.
Thank you very much.
Venue
: Seminar Room, 1st floor, Offices for University-Industry Collaboration (Building A), Suita Campus, Osaka University
(Located right across the road from the ISER Building. 「産学共創A棟」は、社会経済研究所の道向かいです。)
Sponsors:
JSPS KAKENHI Grants (20H01477), Joint Usage/Research Grants, and International Economic Review
* We will email the registered participants in case of a change in the venue, etc.
For any inquiries, please contact:
workshop

iser.osaka-u.ac.jp
イベントトップページへ